5 Best Budget Decorating Ideas From Interior Designers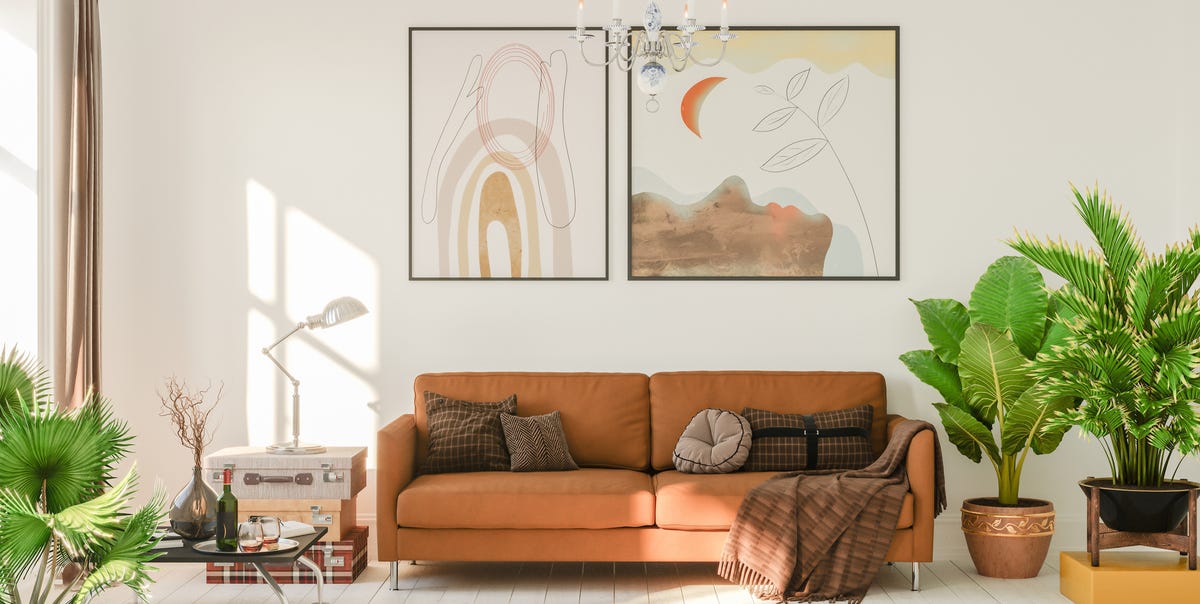 It's a common misconception that decorating your home with expensive pieces is the only way to make it stand out. Whether you want a minimalist, modern, bohemian or eclectic aesthetic, there are myriad options to enhance your space without breaking your budget. To inspire your next look, we asked five inspiring interior designers to share their favorite pieces. They give insight into how they matched the decor to their style, and they also offer helpful tips on how you can do it.
When it comes to planning the overall look of your home, you can always find similar ideas and products to complement current design trends (don't miss our roundup of smart decorating ideas for 2022) . And if you have a passion for crafts, consider adding character to your home with creative home decor projects or upcycling your pieces. Before you even think about renovating and buying an excessive amount of decor that could break the bank, see how these designers are beautifying homes cost-effectively.
Hide clutter in woven floor baskets
As founder and lead designer of NJA Interiors, Naïka Andre combines her Haitian heritage with her love of travel to create eye-catching and dynamic designs in a space. In her client's home, they included a colorful Senegalese woven floor basket in the design she purchased from a local small business in Brooklyn, NY. While her customers use it to store blankets, the storage possibilities are endless. "It is multifunctional and works in various contexts," explains Naïka. "You can use it as a shoe bin in your entryway, a laundry basket in your bathroom, or to store toys in the family room."
---
Consider wallpaper murals or paint your own
Emma started her design business, Emma Beryl Interiors, in 2015. With his work, you'll find a combination of vintage and modern pieces, as well as a mix of unexpected materials that make a room stand out. That includes designing this nursery with a striking mural – perfect for bringing creativity and a sense of adventure into a space. "When designing a child's room, it's important to embrace color and imagination to bring the space to life," she says. "I love that this mural is appropriate for a toddler, but will also be something an older child will love too." Emma considers a child's bedroom one of the "best places to take a risk and do something fun".
---
Present botanical illustrations
Bria Hammel, Founder and Creative Director of Bria Hammel Interiors, enjoys adding botanical illustrations to projects. "For the veranda in our Fargo project, we opted for this black and white eucalyptus art because it adds the perfect pop of contrast against the white fireplace mantle for a graphic, statement moment," she says. If you don't have a green thumb but love plants, botanical artwork can be easily incorporated into any part of your home for a lively aesthetic.
---
Add greenery to the space
Atlanta-based designer Iman James, uses fresh flowers and plants in its interiors. "Fresh greenery is especially attractive when included in vignettes, above bedside tables and placed in empty corners," she says. "Hydrangeas and orchids add an instant touch of elegance." Her favorite plants are Monsteras, Birds of Paradise and Snakes for their ability to fill empty nooks and crannies while improving indoor air quality.
Note from Imani: "Snake plants help convert used carbon dioxide back into oxygen while you sleep at night, so they're especially beneficial in the bedroom!"
---
Create photo gallery walls
As founder of Interior ivy leaf decor, Jeannelly Jay likes to create photo galleries to spruce up empty walls, especially in common areas such as entryways or living rooms. While adding character to your interior, she also thinks they make great conversation starters. "The best way to create a photo wall is to choose images that you absolutely love, printed in the same orientation," she explains. "Whether vertical or horizontal, as long as the sizes of the images are the same, you can create a clean, symmetrical design."
Jeannelly Design Tip: You can easily organize photo walls with a measuring tape, a pencil and a level (to make sure they are hooked perfectly). If you find the task too difficult, she suggests hiring a handyman for a mess-free installation.
This content is created and maintained by a third party, and uploaded to this page to help users provide their email addresses. You may be able to find more information about this and similar content on piano.io