8 Easy-to-Grow Houseplants Loved by Interior Designers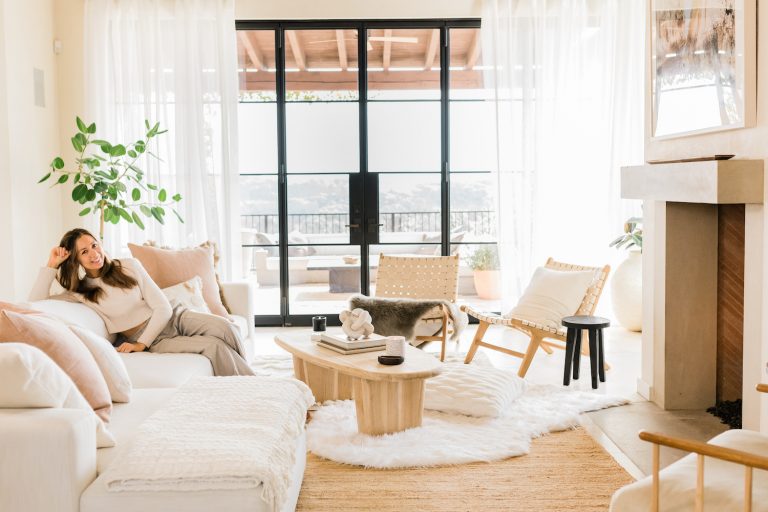 If you pay attention to the pieces you cling to pinterest, I bet they have something in common: lush green foliage in the form of an indoor tree or a pretty tabletop succulent. While it's true that plants are the easiest way to turn your home into an oasis, it takes a little know-how to identify the varieties that will (a) go with the aesthetic you're going for, and (b) will remain alive in the specific context. conditions of your home. I've learned from experience that not all houseplants are created equal, and over the years I've amassed a personal list of easy-to-grow houseplants that also match my home decor vibe. interior.
Although I love growing things, I'll be the first to admit that my green thumb didn't come naturally. For years I was ridiculed by my family (all amazing gardeners) for letting my houseplants die a slow, painful death because they got too much or too little light, or went weeks without seeing a drop of water (oops!). happened when I started treating my houseplants with care. I know it sounds obvious, but one simple practice changed everything for my relationship with plants: I added a Sunday reminder to my calendar to "water the plants." I finally took my own advice plan the thingand it worked !
No matter how busy the weekend gets, I relish the 15 minutes it takes to walk around every room in the house, giving my plants a good shower in the sink (or for larger ones , in the shower itself.) This is also the time I check the leaves for telltale signs of too little light (yellowing or leaf drop) or too much light (often brown dry spots) and I can adjust their positioning accordingly. The result is that my indoor plants are now healthy and super lush – and it makes me happy every time I see them.
So, ready to do your plant shopping? Scroll down to discover 8 easy-to-grow houseplants loved by interior designers (and me!) to make any room in the house more serene.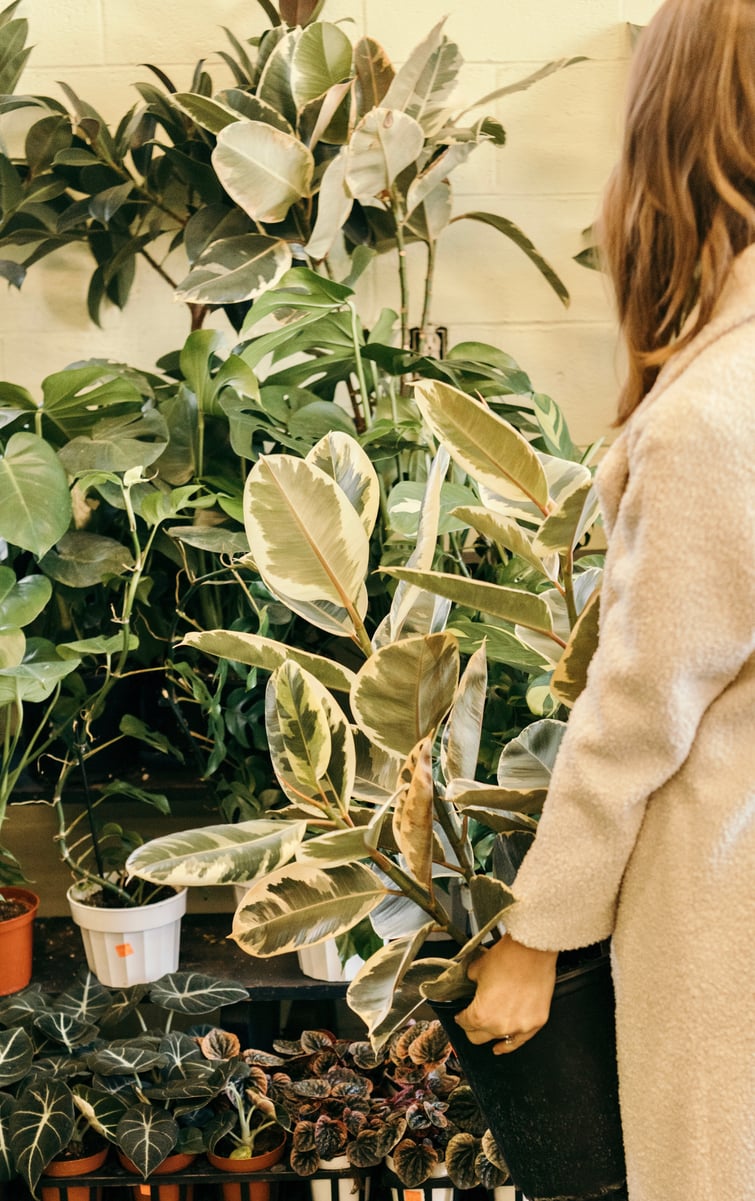 rubber factory
You heard it here first: rubber plants are the new fiddle leaf figs. The dark green foliage and statuesque form of this gorgeous member of the ficus family make them a sophisticated addition to any room – no wonder designers love them. While they can tolerate direct light, mine did a little better in more indirect light. I water my rubber tree well every week during my Sunday session. Some of them even have variegated rose, which is magnificent.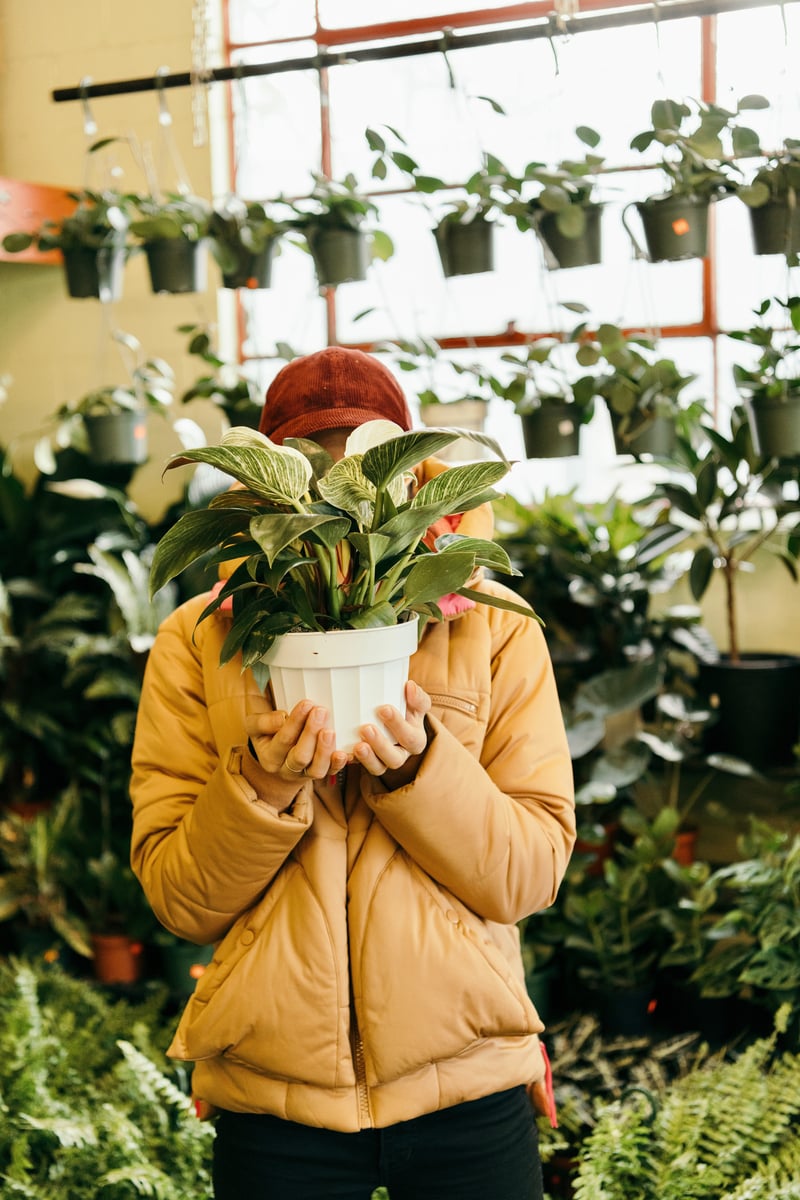 Philodendron
Oh how I love one Philodendron – this is one of the beautiful, really easy to grow houseplants I always have in my house, and they require nothing more than a weekly watering (and if you miss a week or two, they will go good.) There are many varieties of Philodendron – some can grow very tall – and I think they are all beautiful. They like partial sunlight which mimics their native tropical environment. Note that philodendrons are poisonous to pets, so be careful.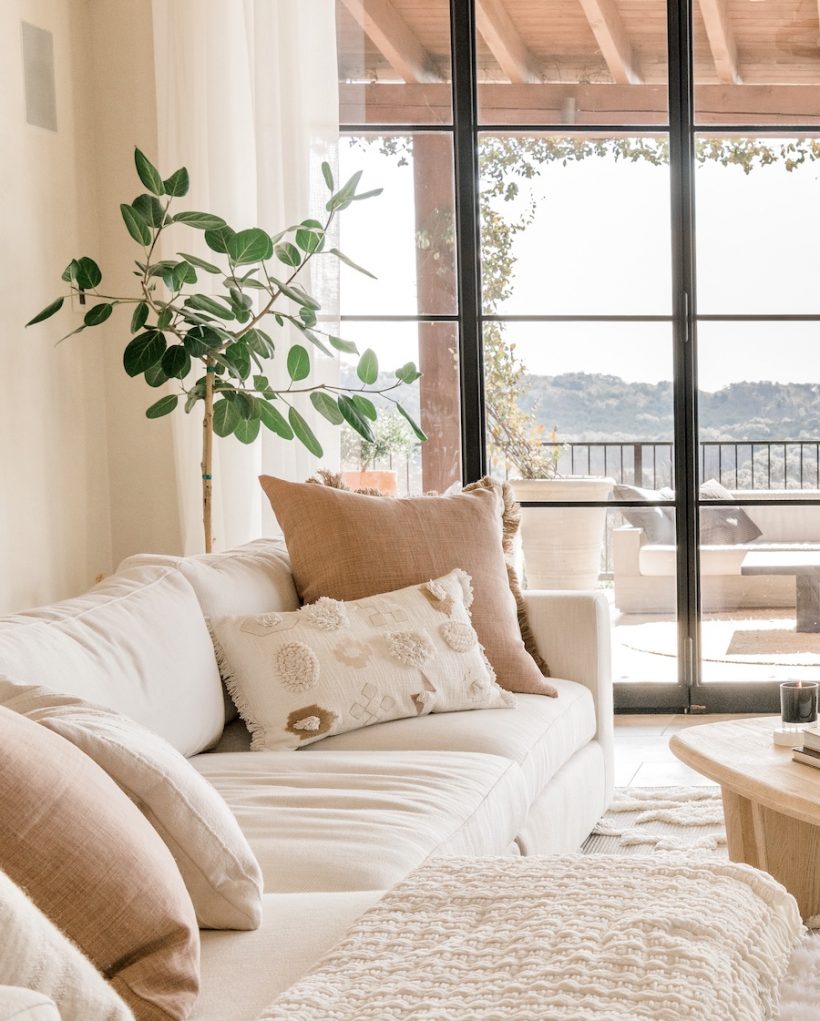 Audrey Ficus
the Audrey Ficus is my absolute prefer for indoors and outdoors, so I had to give it a spotlight – see the one in our living room, above? Swoon. Modern and minimalist, it can grow into a full tree like a fiddle leaf fig tree, but it's way easier to stay happy and prosperous. For growing success, place your Audrey Ficus in a location that receives bright, indirect light, and let the top layer of soil dry out completely before watering.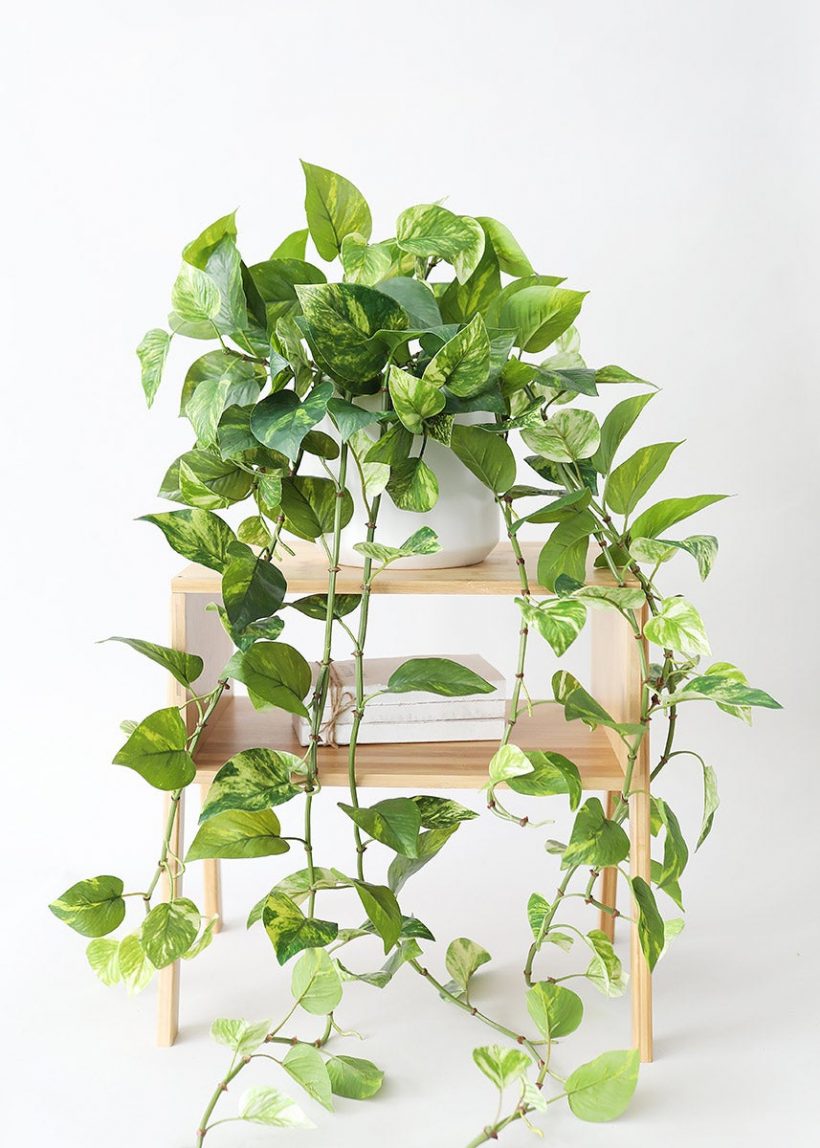 Pothos
A trailing vine adds such a cool touch to any space – I especially love one on a shelf in the bathroom to add some spa vibes. Pothos has earned the nickname "devil's ivy" for its ability to withstand gloomy conditions and any form of watering neglect.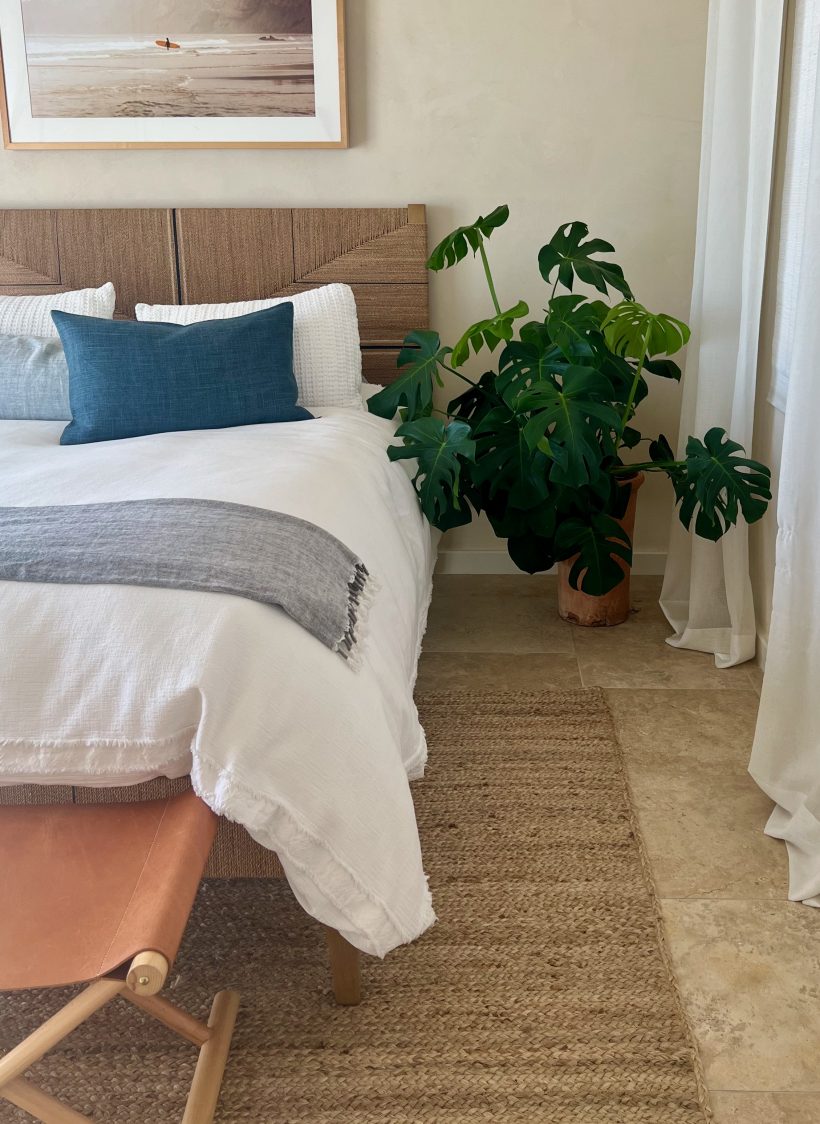 Monstere
Another favorite of interior designers, the Monstera adds a tropical flair to your space, and I love how big and lush it can get with proper care. Monsteras are a type of Philodendron, but I had to dedicate an entire section to this particular beauty as it is one of my favorite easy-to-grow houseplants. Choose a deep pot with good drainage, place it in direct sunlight and water weekly. It's an instant way to add an awe-inspiring factor to a bedroom, living room or patio.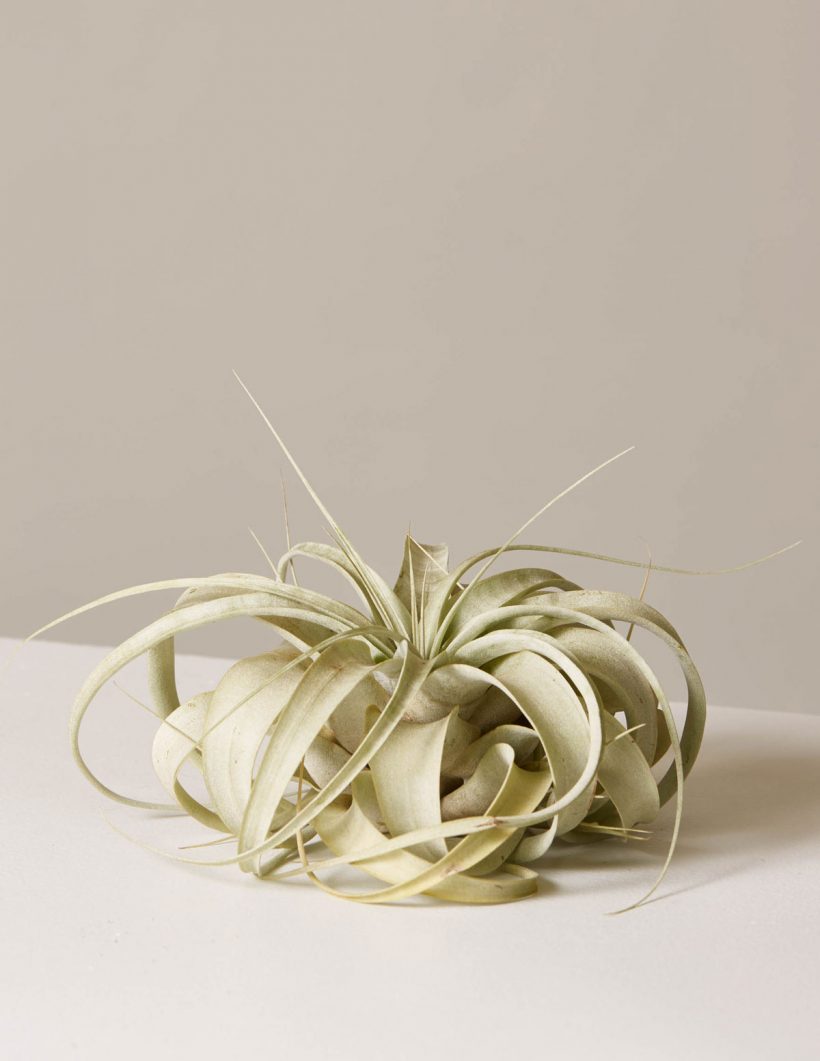 Air Plants
It's kind of magical: Tillandsia grows completely dirt free, making it a perfect plant to tuck into a sculpture or basket type container that cannot hold dirt or water. I mist mine with a spray bottle of water every two weeks, and my kids never fail to be amazed at this self-care plant.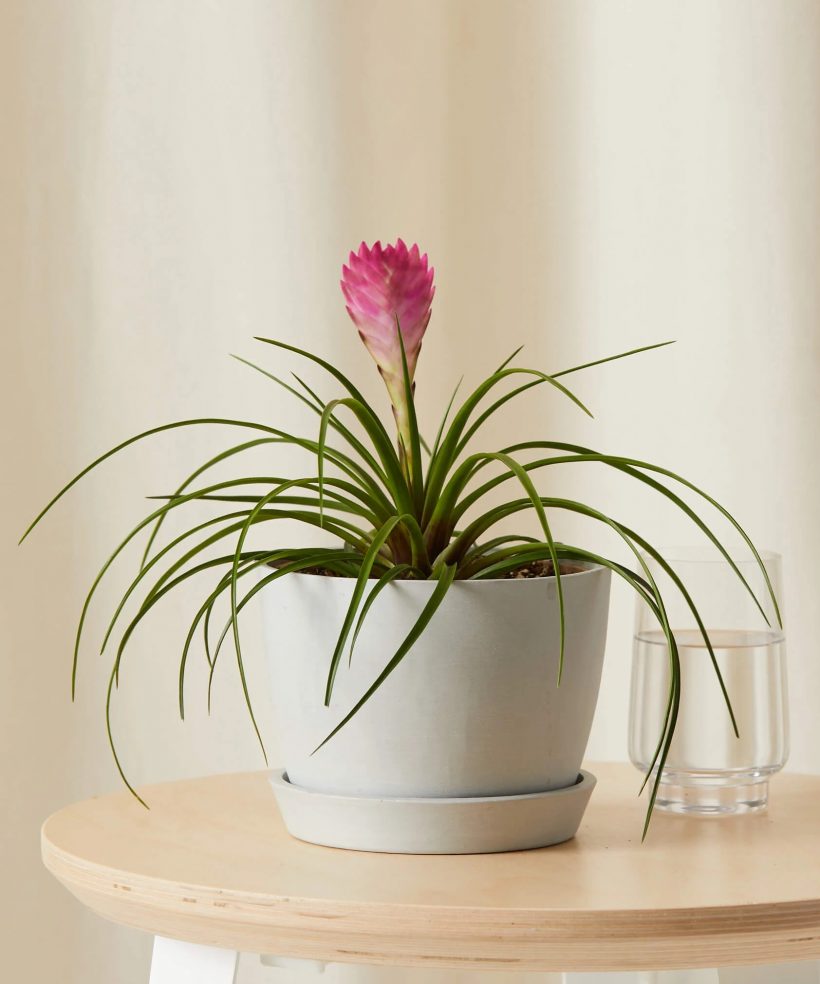 Bromeliads
A great way to add tropical vibes to a space, I love the rose tinted foliage and the sculptural shape of the Bromeliads (it's in the same family as a pineapple!) Be sure to put them in a pot with plenty of drainage so water doesn't sit on the roots. Although they don't last forever (usually about a year), bromeliads do produce "pups" that you can harvest and start the process over.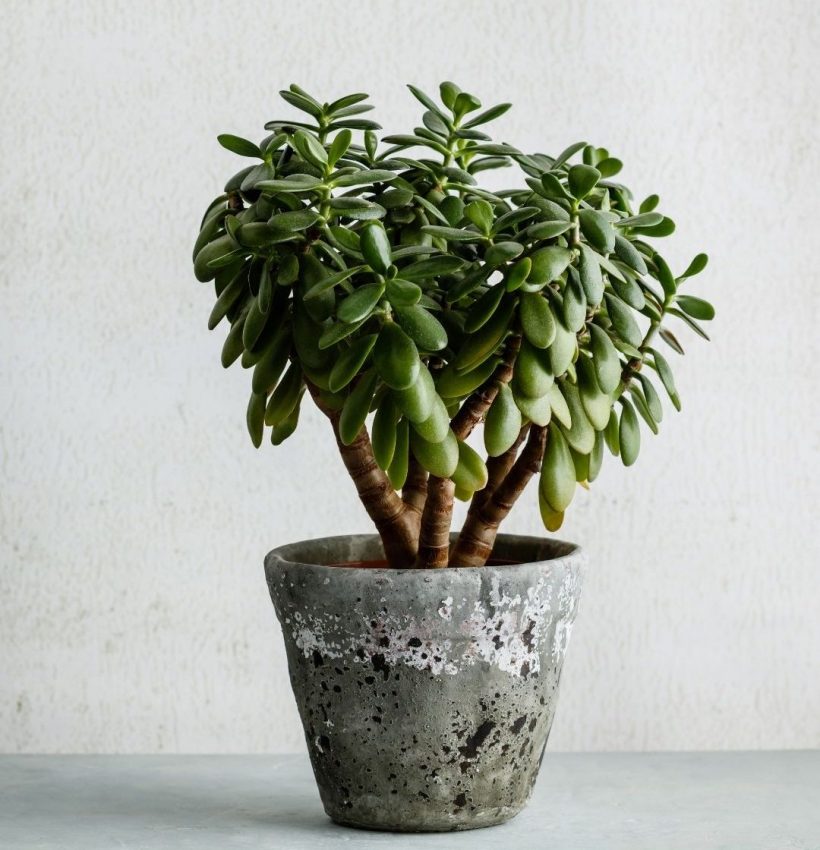 jade plant
The jade plant (also known as the lucky plant or money tree!) is one of the easiest-to-grow houseplants in the succulent family. Since they are extremely durable and can withstand some missed waterings, they are great for beginners and will usually last for years.